All your groups are shown on the left side, when you choose on the upper navigation "Groups":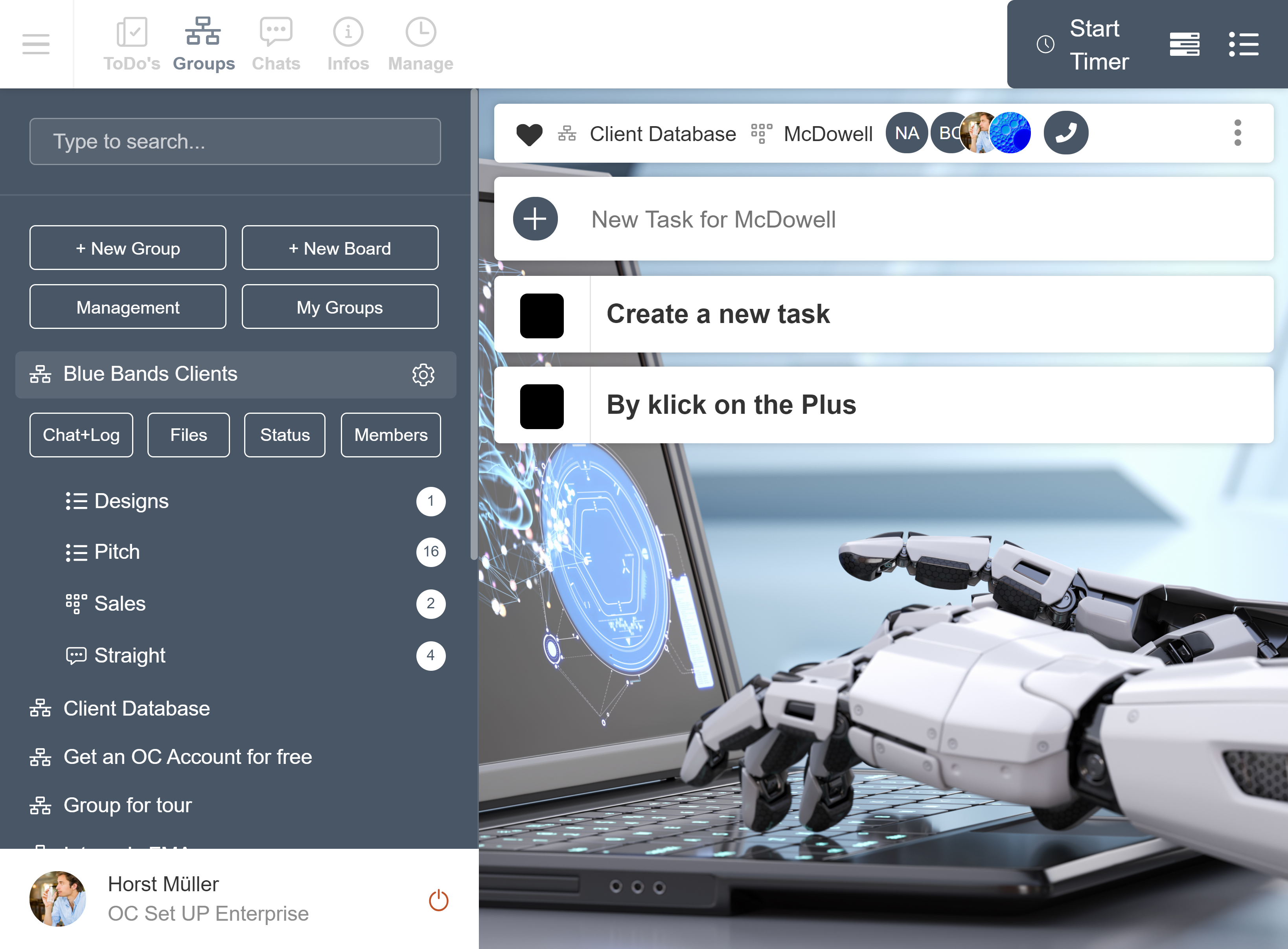 You have several options to filter informations in your group
1. Chat & Log
2. Files
3. Status
4. Members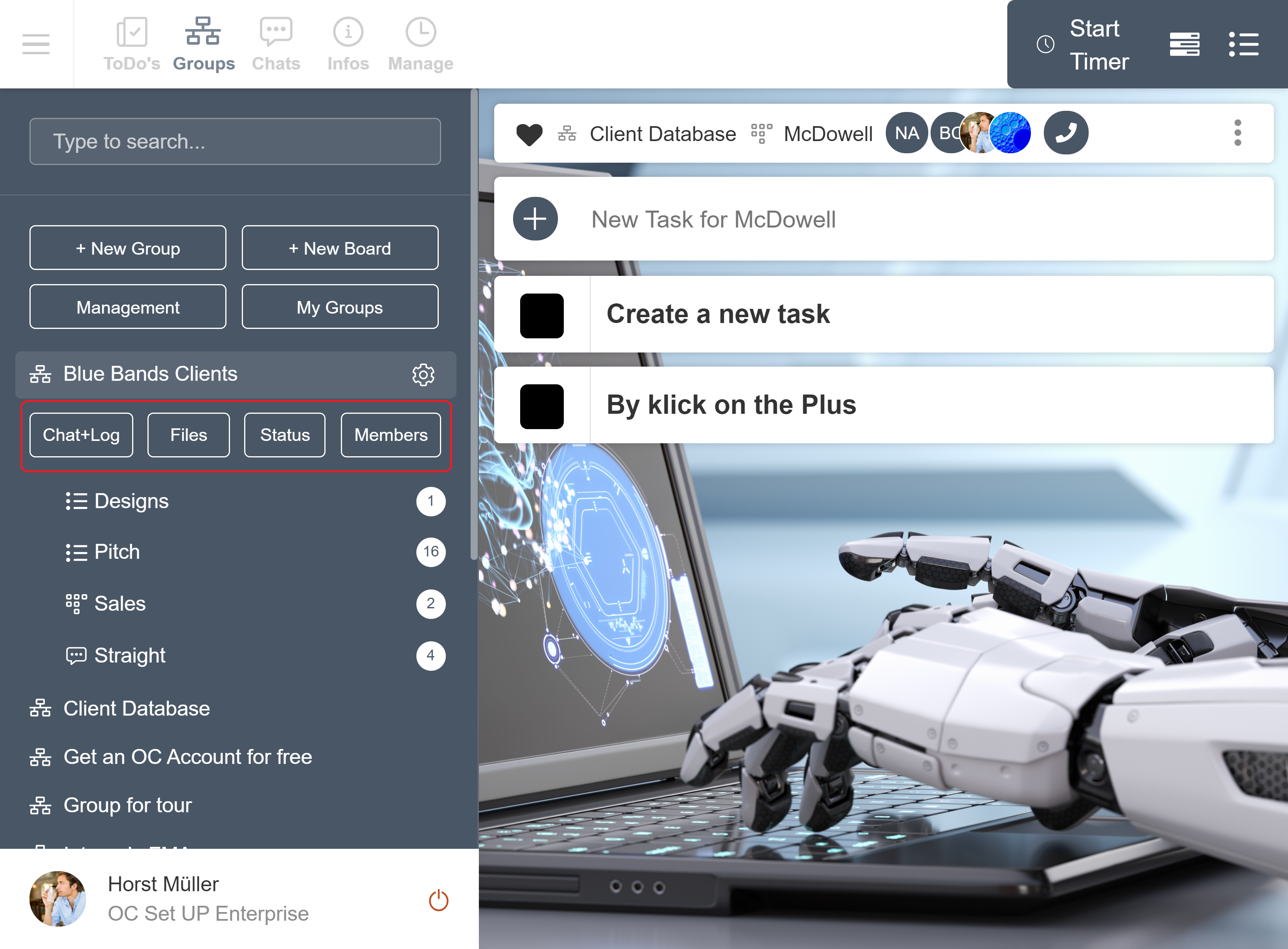 In Chat + Log you´ll find your complete group communication, that takes place in your tasks.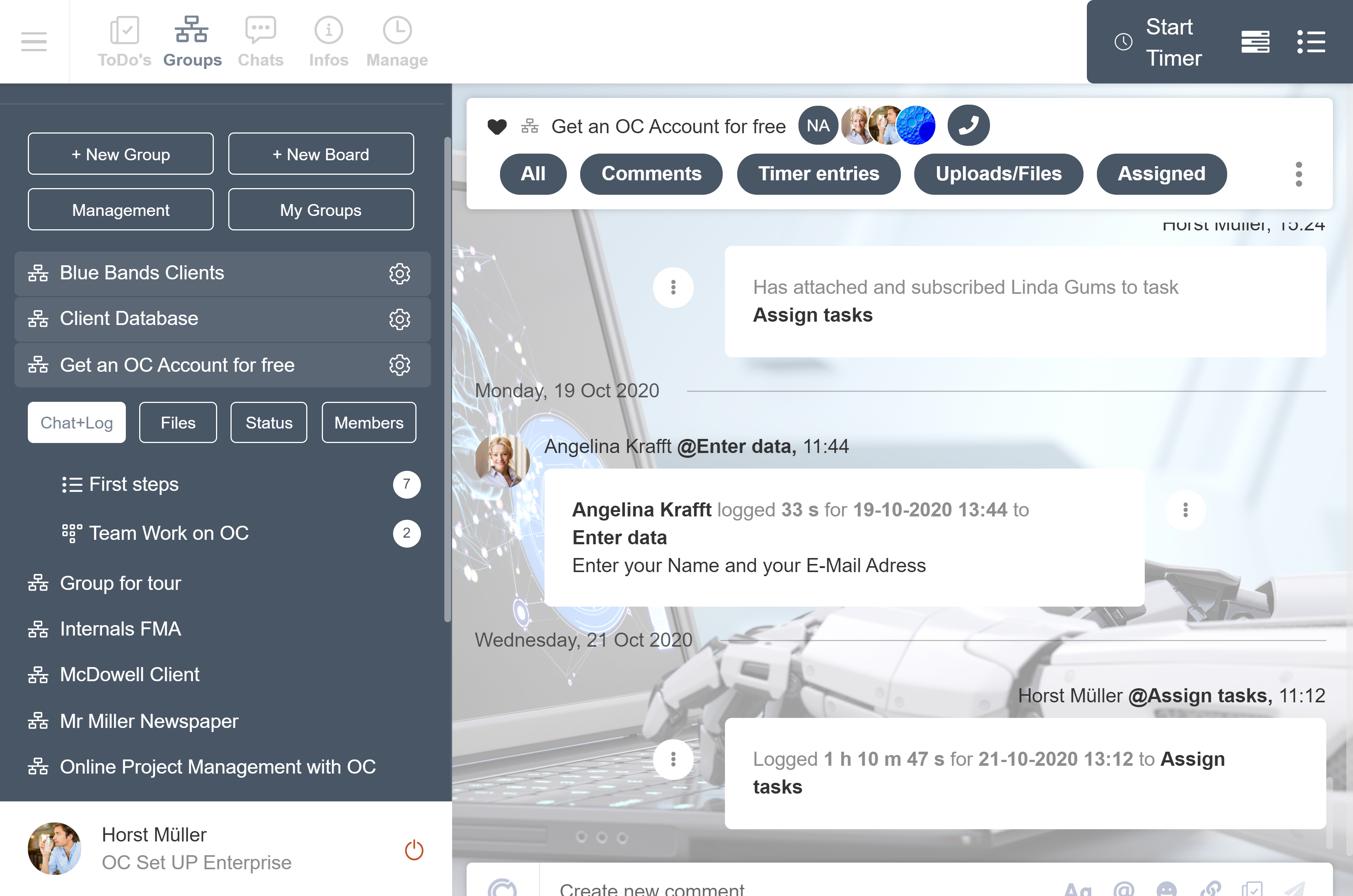 In Files you find all the uploaded data: PSD´s, Pictures, Screenshots, ... Sorted by boards. So you have quick overview if you need to find uploads quickly!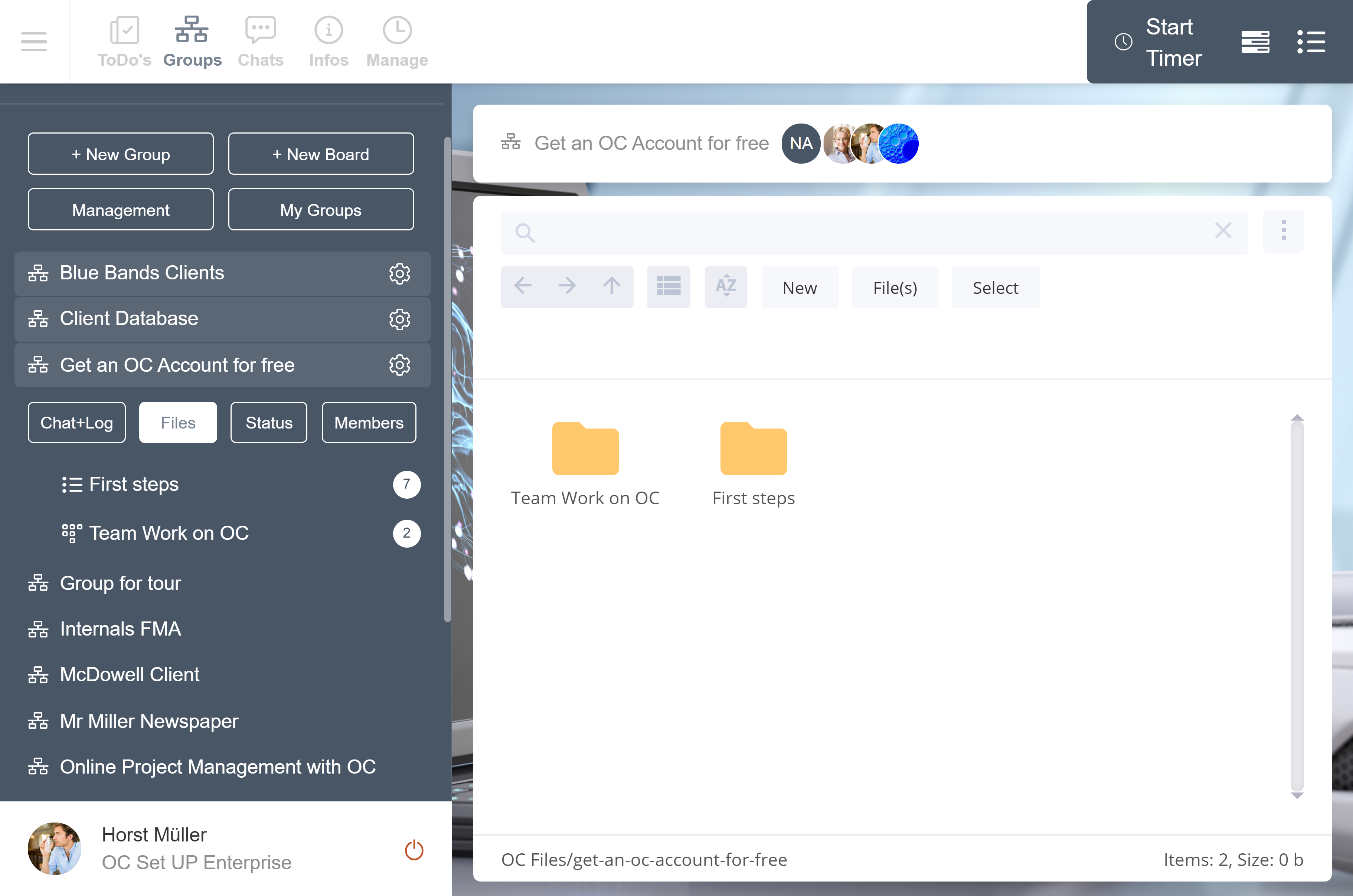 The status button get´s you the perfect projectmanager view! See with one view Group, Board, Task status and the corresponding budgets. What was done, what is still open?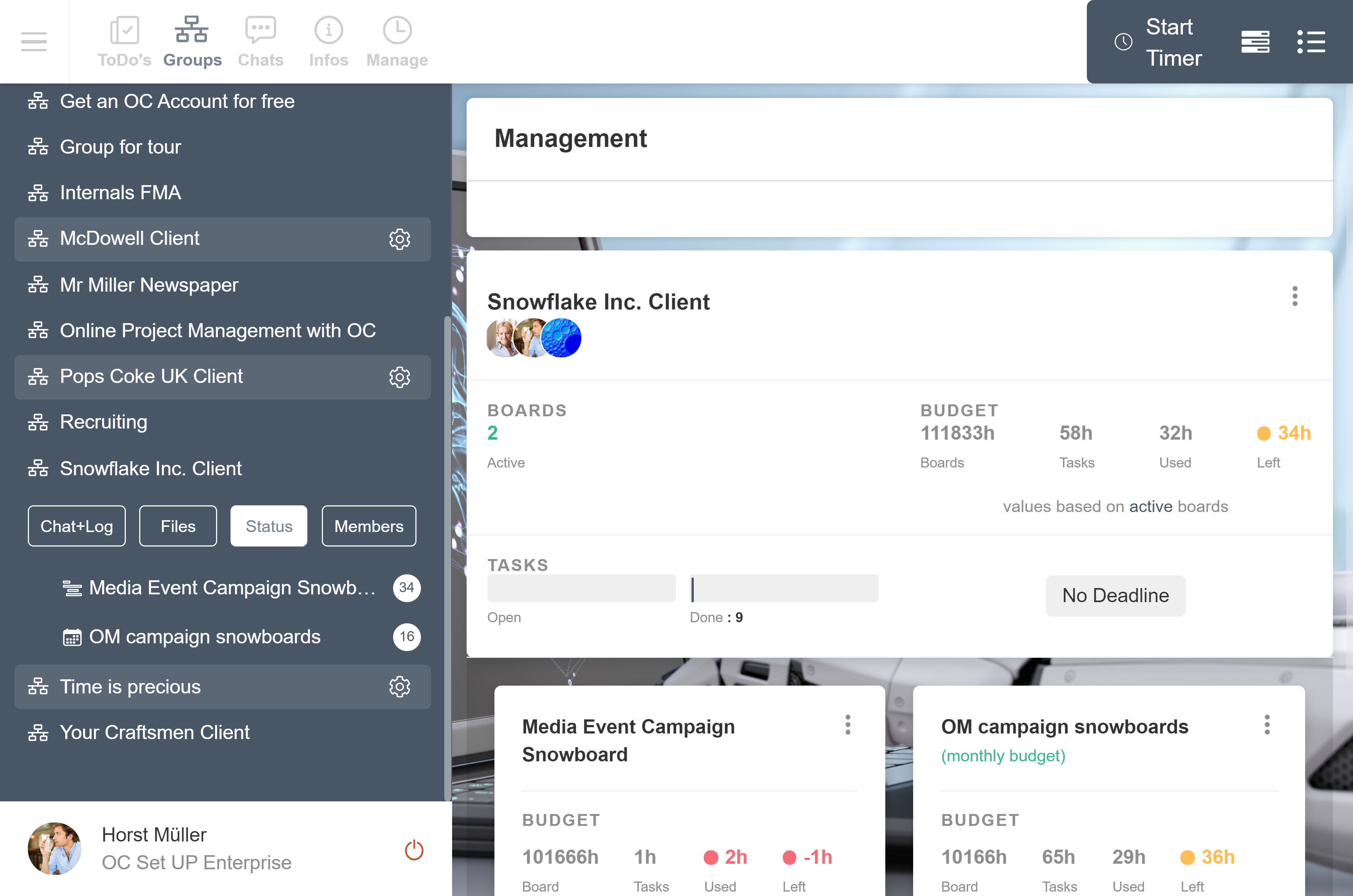 And finally: If you click on members, you see all group members with their actual roles for the group.