When you create a new task you can use different functions.
1. Create a description of the task. The description can be personalized by a number of functions:
Add a link
Address a user by using the @ sign
Add an emoji
Add a file
Insert a video URL
Make style changes to the written text.
2. Create different subtasks. The subtasks are displayed in a list structure and can be checked off after completion. They are then automatically crossed out. This process can be also undone.
3. To change the task title, click in the task name field. Change the name and press "Enter".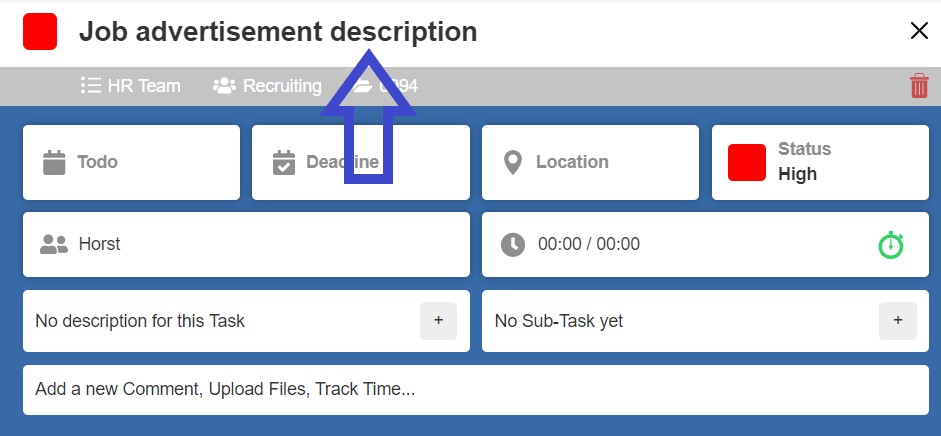 4. Assign the responsibilities of the task: With a click on the person icon you can choose who should do the task and who will get informations about changes in the task.