Comments can be added to each task by all group members.
Open the task view of the respective task.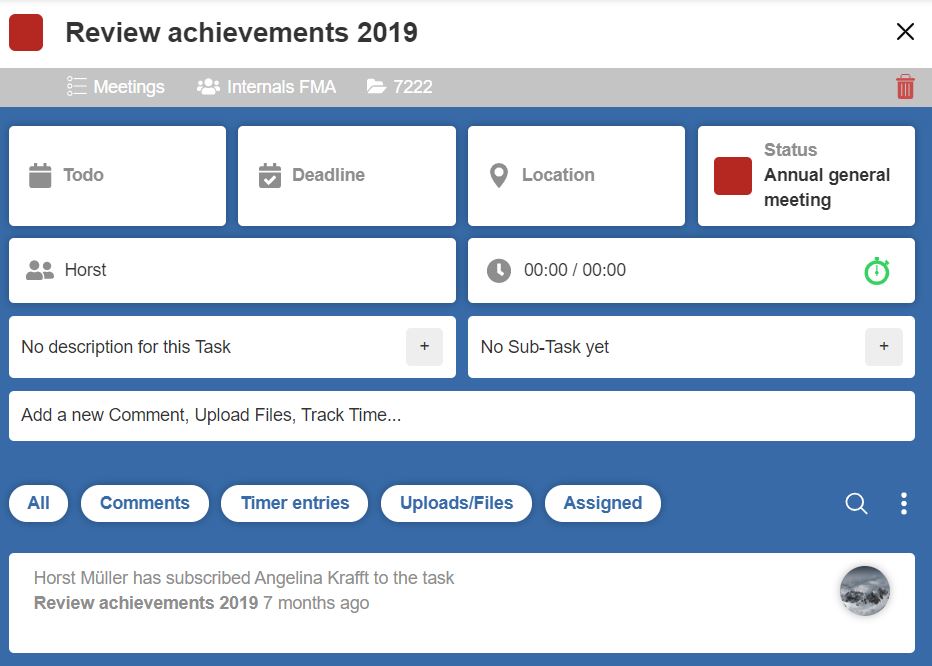 2. Write something in the "Create new comment" field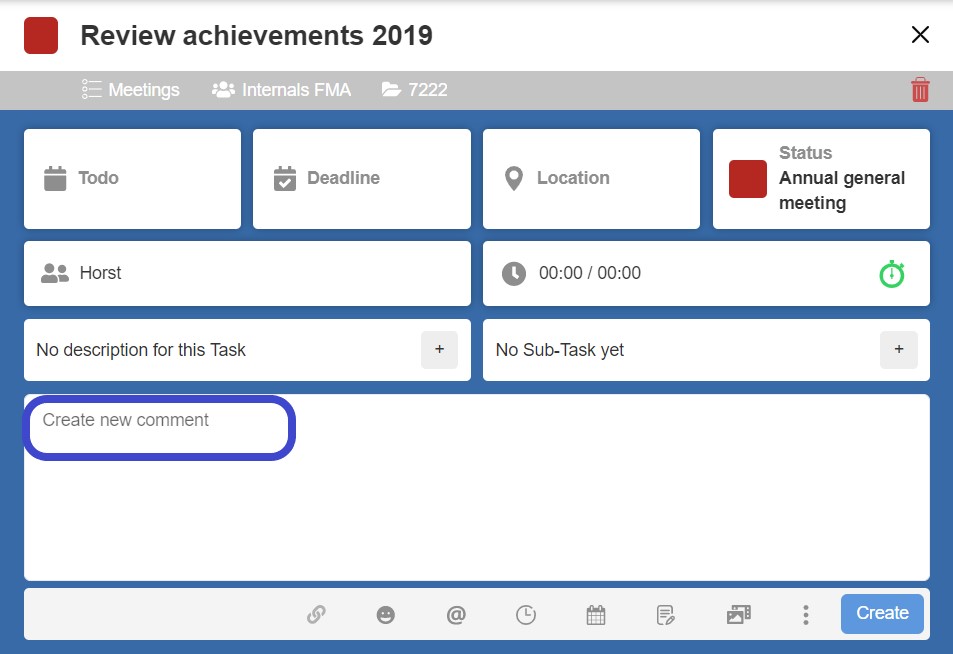 3. Different functions allow you to create comments
Add a link
Address a user by using the @ sign
Add an emoji
Add a file
Insert a video URL
4. Click on create to add a new comment
5. Comments of other users can also be read here.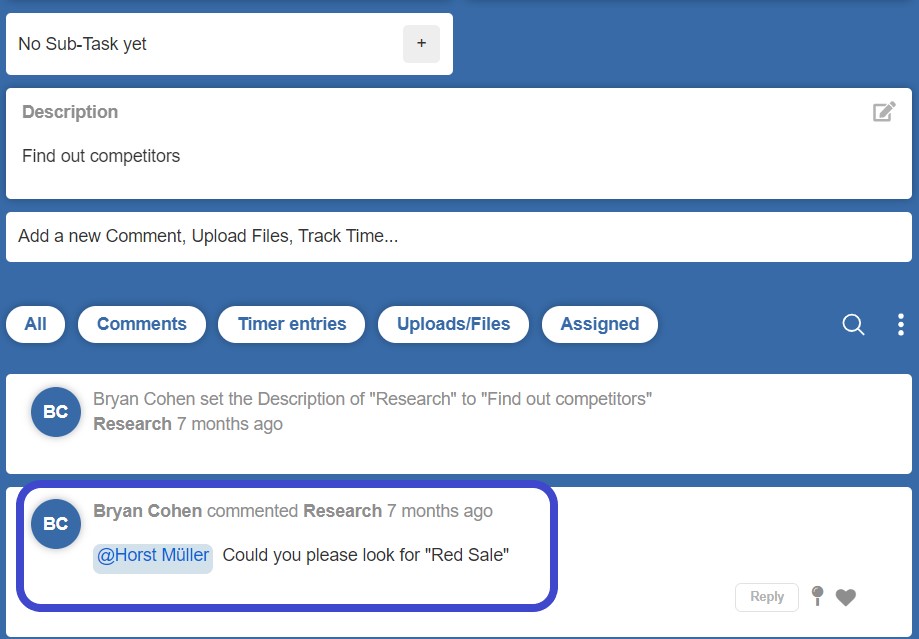 6. If you do not want to read other users' comments, you can select filters: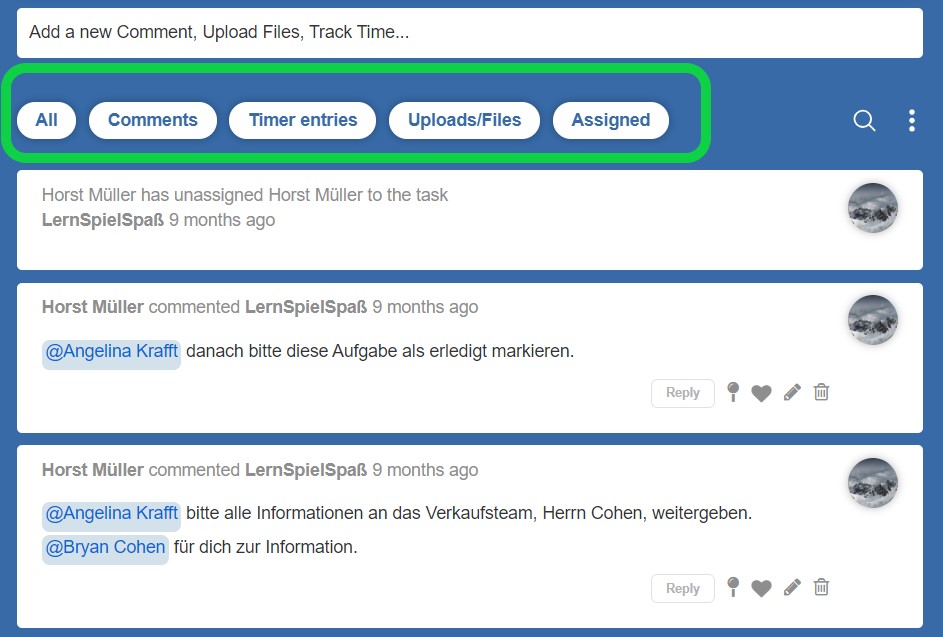 7. If you only want to read certain types of comments, you can set what you want to read by clicking on the coqwheel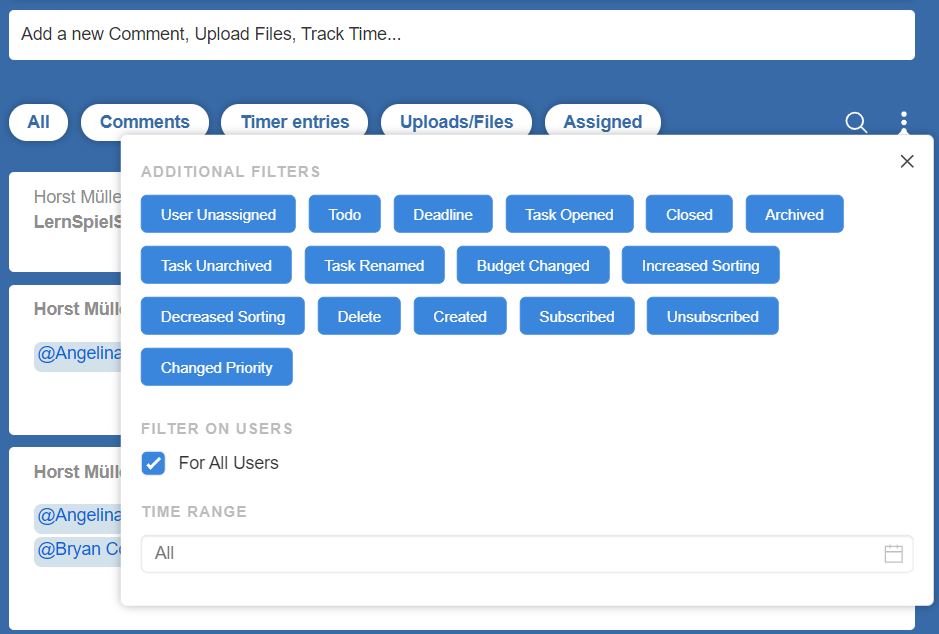 8. If you tag someones name, The task, or the board with an @: The tagged mebers will get a notification in "Chats".